Our open house this year was a huge success! We enjoyed Tim Horton's coffee and timbits, met lots of new friends, and listened to CCSN board chair Elaine Dean speak about world cancer day and CCSN's continued involvement in promoting the very best standards of care for cancer patients and survivors.
See below for some photos from the event taken by CCSN's website & social media coordinator, Matthew Handy!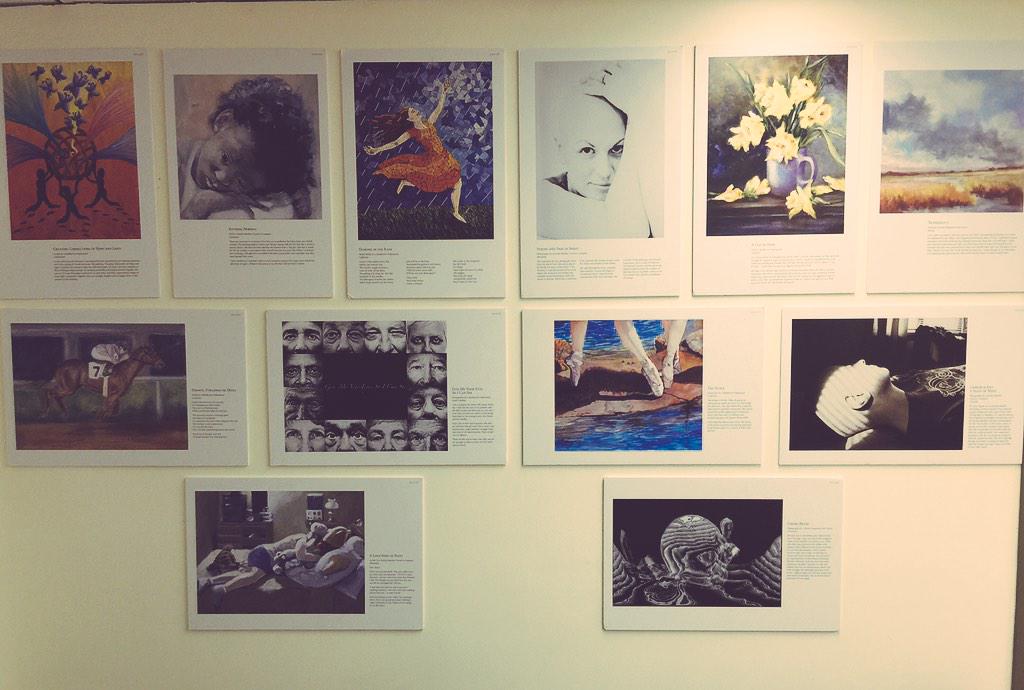 Our beautiful Oncology on Canvas display! Thanks to Eli Lilly for sending the artwork for us.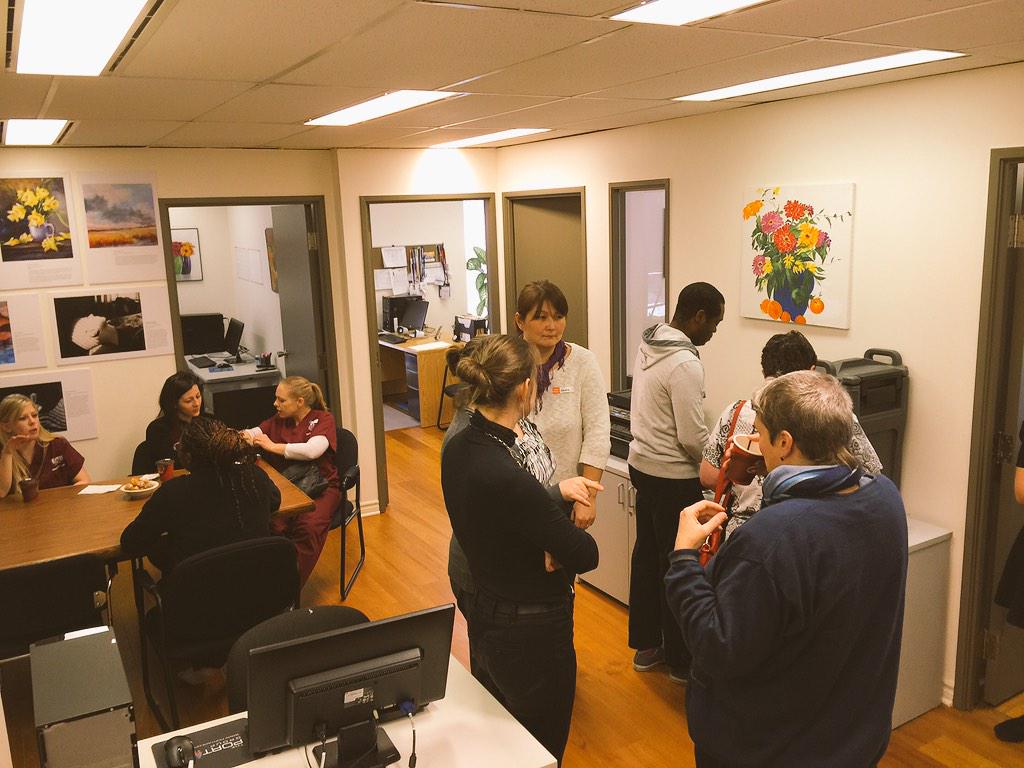 Warming up with some Tim Horton's coffee!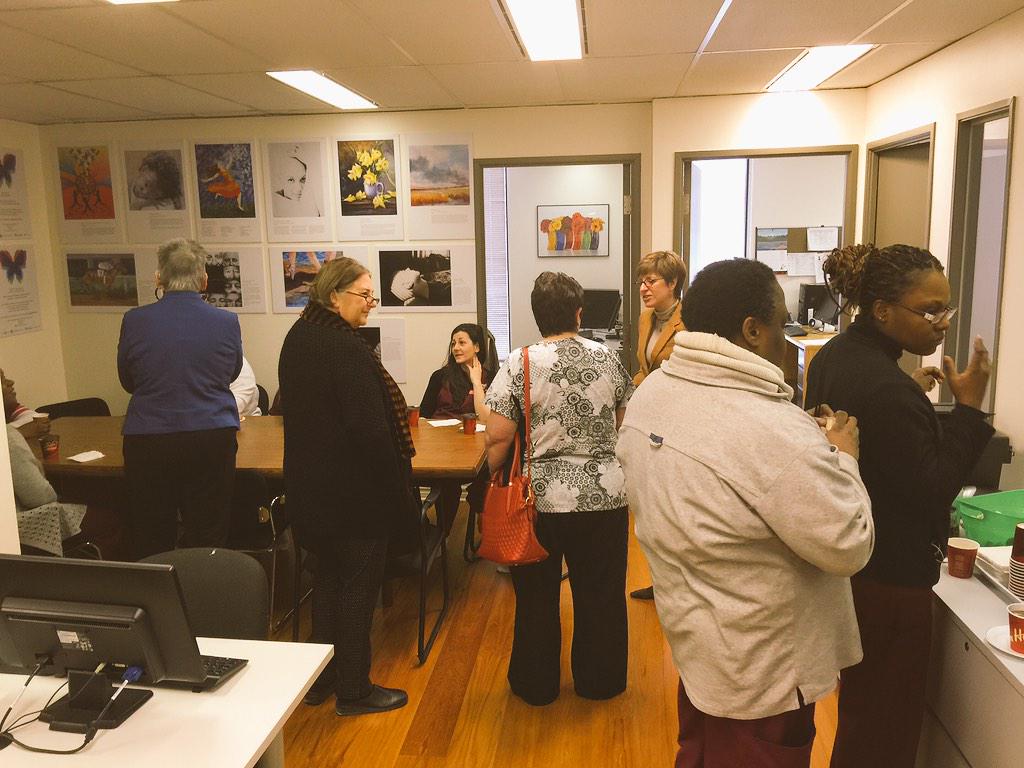 Warm drinks & networking!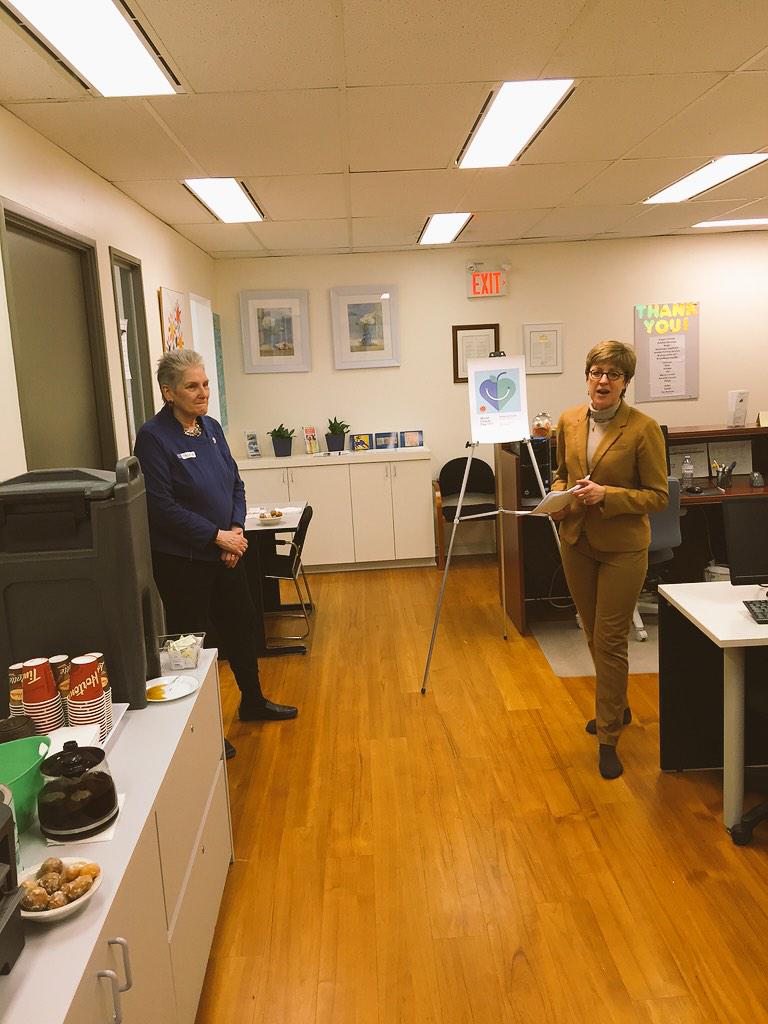 CCSN Board Chair Elaine Dean speaking.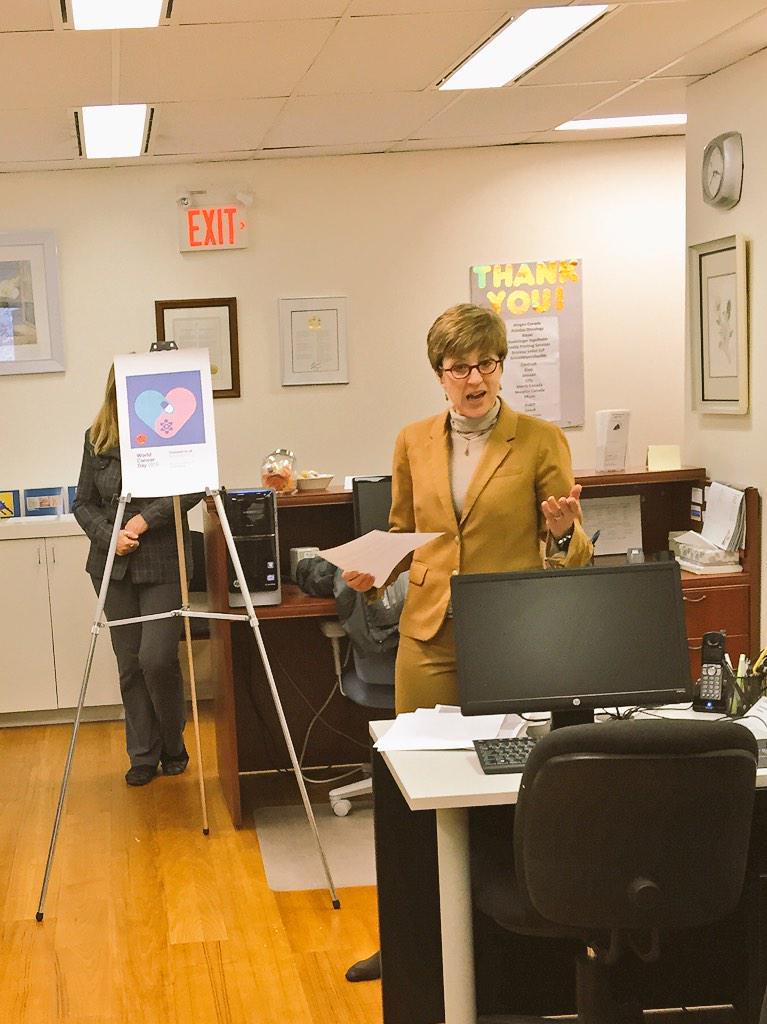 Another shot of Elaine.
CCSN President & CEO Jackie Manthorne poses in front of the Oncology on Canvas display with Elaine Dean.