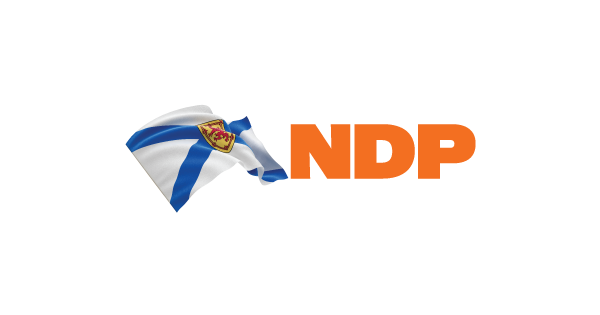 Dear Candidate/Party,
Please respond to these important questions.
Our question is, if elected, what action will your government take to ensure that all Nova Scotians are guaranteed safe and timely access to essential cancer care?
Your response will be circulated to cancer patients, caregivers, and survivors in Nova Scotia and included on our website at www.survivornet.ca. Links to your responses will also be posted on Facebook and Twitter.
Response from candidate:
Dear Ms. Manthorne, 
Thank you for writing to us to discuss the critical issue of health care for cancer patients and survivors. 
Health care providers are stressed and burned out, a situation that is no fault of their own. Frontline workers have placed themselves in harm's way time and again during this pandemic to protect Nova Scotians and they have seen a  poor return for their selfless service. 
As you noted in your letter, our health care system as a whole is at a breaking point, and this was true even prior to the COVID-19 pandemic. Understaffing and overcrowding in emergency rooms have backed up the health care system,  and wait times for many non-emergency procedures have skyrocketed. 
Both of these issues have sent shockwaves across the health care system,  affecting thousands of people directly and indirectly. For example, hospital beds may be occupied by people who actually need long-term care, which results in less capacity for those awaiting vital procedures. Emergency rooms also currently work as a catch-all funnel for many patients who do not have family doctors or access to mental health services. These effects are felt even more acutely in rural areas, which have less capacity to start with. 
The NDP is committed to making the investments in health care that are necessary to ensure that cancer patients, as well as all other people in Nova  Scotia, can confidently rely on our health care system to take care of them.  That's why an NDP government would ensure that our entire health care system is working as it should. 
We commit to: 
Building a single long-term care room for every person who needs one so that our hospitals are not overcrowded by people who are better served in a different level of care, freeing up beds for other patients. 

Improving access to emergency mental health services and establishing teams for an emergency response to mental health crises, so people have more options before resorting to the ER. 

Publishing emergency department standards regularly, so that there can be transparency in emergency health care. 

Keeping emergency services available at the New Waterford and  Northside General Hospitals, limiting the wait times for ambulances in  Cape Breton, and investing in Cape Breton health units to enable more local decision making. 

Eliminating fees for ambulance services. No one should ever have to choose between their physical or mental health and the health of their finances. 
After eight years of Liberal government wait, times for surgery are among the worst in Canada. We need to focus on keeping the surgeons we have and the ones we recruit, to stop the revolving door of new recruits coming and just as quickly leaving. With regards to addressing the specific backlog of surgeries, an  NDP government will: 
Develop an updated physician workforce plan that recognizes and enables the goal of shorter wait times. 

Keep doctors here with high job satisfaction by listening to what doctors need and working with them at a community level to improve health care. 

Provide alternative work models that doctors can choose freely, including collaborative emergency centres, community health centres,  collaborative practices, and same-day/next-day scheduling of patients. 

Work with doctors to make sure they are better supported by allied professionals, such as physician assistants, nurse practitioners, and family practice nurses. 

Negotiate payment levels and systems respectfully, to keep competitive with other jurisdictions.
These are the kinds of creative solutions we should be looking for in our health care system. These commitments are among the many contained in our Vision  Document, Something Better for Nova Scotia. We would strongly encourage you and your members to read the original document to learn more about our plans to make life better for all people in this province. 
Thank you again for taking the time to write to us about this immensely important issue. It's the care of Nova Scotians like you that keeps us working hard to make a difference. 
Sincerely,  
Nova Scotia New Democratic Party